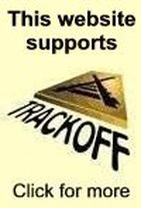 This is a blog written by a new recruit to 'One' railways in West Anglia (now National Express East Anglia) who joined the railway in March 2005 after several years in other jobs. The experiences are typical of what can be expected at a passenger TOC and cover his experiences from interview to passing out nearly a year later, then his first few months as a qualified driver. It was written both to illustrate the training process and to provide information and encouragement to other trainees and people considering train driving as a career.
Many thanks to the author for allowing me to display this blog.
UPDATE: As of 2016, this blog now also includes the latest industry news and free advice for those wanting to get into the rail industry.The last entry from the trainee train driver training series can be found here: http://www.traindriver.org/springwatch/ We have 100s of insightful posts!

Monday, November 7th, 2016
In the past 2 weeks, more than 15,000 people applied for train driver jobs, in a recruitment drive launched by Virgin. This was the biggest Virgin Trains recruitment campaign on their East Coast route since the 1980s! The campaign was an enormous success, it showed conclusively that train driving jobs are now more popular than … Continue reading Virgin Trains Recruitment Drive 2016: The Full Report →
Friday, October 28th, 2016
As you might be aware, there has been conflict between Southern train drivers and Southern for quite some time now. The RMT Union is in disagreement with Southern over their plans to have drivers, rather than conductors, operating carriage doors at certain times. The RMT is determined to ensure that conductors are retained, and work … Continue reading Southern Train Drivers Strike Ballot →
Thursday, September 29th, 2016
Major developments have been made in the past 2 weeks, regarding the Scotrail strikes. Finally, after months of dispute; Scotrail seem to have reached an agreement with the RMT Union. In this blog, we'll lay out the details of the Scotrail disruptions agreement Scotrail Disruptions: What's been agreed? On this occasion, it appears that the … Continue reading Scotrail Disruptions: Positive Developments & New Beginnings →
Tuesday, September 20th, 2016
I recently read a report about how a spanish train driver decided to abandon his passengers, and jump ship the minute that his shift ended. The incident in question occurred on Tuesday night, at 9:15pm. The train stopped outside Osorno, a small village; with the passengers initially being told that the train had stopped for … Continue reading Spanish Train Driver Abandons Passengers: →
Wednesday, August 17th, 2016
Once you've passed the theoretical element of your train driver assessment, you'll move onto the practical side of the assessment. At this stage, you get to actually drive trains. For 6 months, you will be conducting intensive practice sessions in the carriage, behind the wheel; preparing for your future job as a train driver. In … Continue reading Train Driver Assessment Criteria: Practical Skills Exam →
Friday, August 12th, 2016
Recently, we've been getting a lot of requests from readers to make a quickfire guide on how to guarantee yourself a job as a train driver. So, to satisfy popular demand; here are our 4 top tips on how you can secure your dream job! Step up your Train Driver Job Search Have you started … Continue reading How To Improve Your Train Driver Job Search Skills →
Thursday, August 4th, 2016
Monday, July 11th, 2016
Today the members of the RMT union enter their 2nd day of strike action. This will result in widespread disruption for commuters. As a result of the strikes, many ScotRail services have been cancelled and replaced by buses. Other services will also be running far less frequently. Why are the ScotRail strikes taking place? As … Continue reading ScotRail vs Unions: Round 2 →
Wednesday, June 15th, 2016
If you've been following our blog, and train news in the UK, you'll know that train guards around the United Kingdom are in open revolt against new plans to incorporate driver-only trains. Well, now ScotRail guards have joined in too. In this blog, we'll explore the reasons for this, and when it will happen. Details … Continue reading ScotRail Strikes: Who, When and Why? →
Thursday, May 19th, 2016
The second 24-hour strike by Southern rail conductors is now in session.  Trains have been cancelled, causing widespread disruption on one of the UK's busiest routes. Why are the Southern Rail Strikes happening? As we mentioned in a blog a few months ago, Govia (who own Southern Rail) are currently in the process of replacing … Continue reading Southern Rail Strikes 2016: Govia vs Unions →