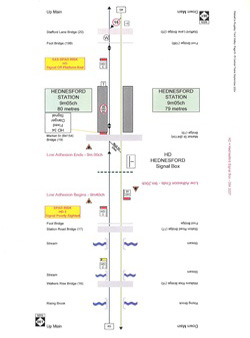 Route Map
You are now a Train Driver, but it isn't quite over yet. Before you are of any actual use for driving trains you need to learn the routes you will be driving over. For all that route learning seems to be treated as a 'bolt-on' to basic driver training, route knowledge is really the heart of the job in my opinion. In a way a train driver drives the route as much as he drives the train and without a really thorough knowledge of his routes a driver can't function properly.The reason that route knowledge is so important is that trains have very long stopping distances. For example, a train making a normal service stop from 125mph could be braking for up to three miles before the platform. Even from 90mph
a train will be braking for over a mile, and heavy freight trains something similar. This means that trains cannot be driven on line-of-sight like road vehicles and so a train driver has to know what is ahead before it becomes visible. This is why train drivers can only work over routes they have learned and been assessed on; they cannot simply go anywhere like road vehicle drivers.
You will be given a Route Learning Ticket each day (which gives you authority to be in the cab) and you will then ride up and down learning the routes which pertain to your depot or link. Also, PC based route learning packages and videos are beginning to be introduced which allow an instructor to take you over a 'virtual' route pointing out its essential features at leisure.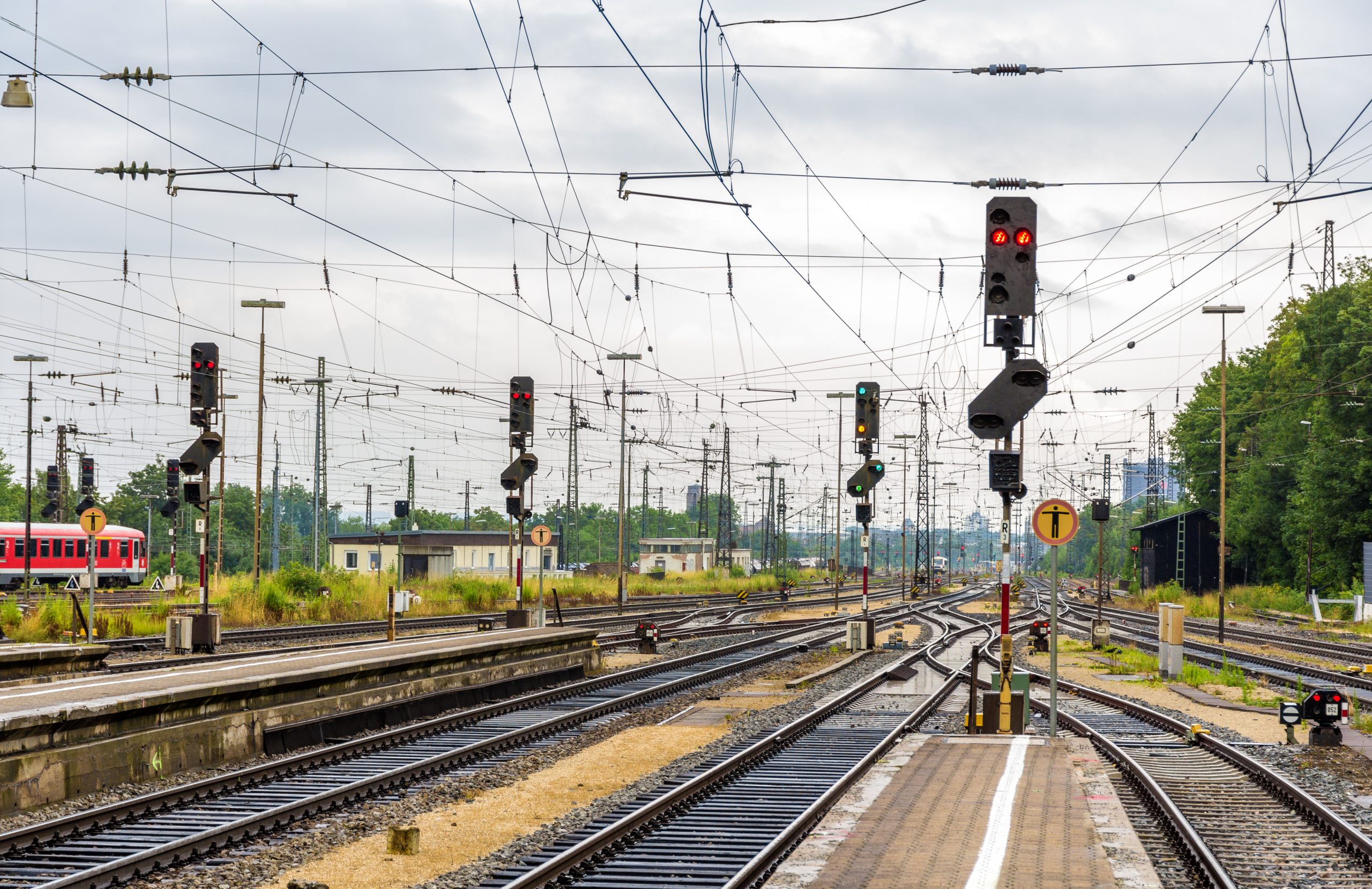 Semaphore Gantries
When you are satisfied that you know where ALL the stations, speed restrictions, signals, signal boxes, level crossings, gradients and other features are you are tested on your knowledge by the Driver Manager or Instructor responsible for you. This will either be done with a question and answer session in front of the manager or with a multiple choice route assessment package on a PC. A recently introduced practice, especially if you are a new driver, is to supplement this with your manager (or instructor) taking you out for a drive over the route to be signed. During this you will be expected to describe the route and explain what you are doing as you go along. If your manager is satisfied as to your competency you then sign your Route Card for that route and your Driver Manager will counter-sign it. You are then fully qualified to drive the traction you have previously passed out on over that section of line. You then learn your next route etc. Signing your first route is a red letter day as this is usually the point at which you go from your Trainee Driver's pay rate to your probationary or even full driver's rate!
Once you've learned a few key routes you will find yourself being pulled off route learning and being booked out on turns driving over them. In between driving duties you will get days to learn the rest of the routes you need to know. If you fail to work a route or traction for six months you automatically go out of competency – whether you like it or not – and are no longer permitted to work them without refresher training. You must ask your manager for time to refresh your knowledge.
TRAIN DRIVER SOFTWARE PLATINUM PACK – ONLY £63.97 PLUS VAT

Please note: the above online course contains detailed online modules to help you pass every element of the selection process. Get instant online access for only £27. Thereafter the course is just £4.99 + vat per month with no minimum term.  You can cancel at any time by simply contacting [email protected] and provide us with your order ID number. This online course can be accessed on Windows, Mac and Mobile Devices including iOS and Android. Get your unlimited access to this comprehensive online train driver course now.
Train Cab Footage from Network Rail on Vimeo.