As I have little knowledge of the Underground and there is not much point in re-inventing the wheel, please refer to District Dave's London Underground Site, which has a good deal about the recruitment and training of London Underground train drivers. There is also a good deal about the trains and a description of a typical day's work. (Many thanks to Dave for these links).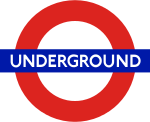 Much of Dave's information can also be found on Tubeprune, an unofficial website for people that have become a tube driver. Tubeprune is one of the best sites about the Underground.
The London Underground Selection Process Can Consist Of:
– Application Form
– Online Multiple Choice Ability Test
– Assessment Centre
– The Group Test
– The English Test
– The Pa Test
– Mechanical Comprehension Test
– Fault Finding Test
– Computer Testing
– The Medical Examination And Testing
– Competency-Based, Face To Face Interview
Once your application has been submitted, you will have to wait for a decision. This can be a lengthy period but have patience. Eventually, you will receive a response to your application, inviting you to complete a 30-minute, multiple choice ability test. You will either be asked to complete the questions online or in person. The test will examine your ability to perform skills such as numerical calculation or understanding written information. You will be given several sample questions before the test to familiarise yourself with the process. On the SHL website, you can complete practice tests and questions to prepare yourself for the process. When taking the real test, ensure you find a quiet location where you won't be disturbed. This is a vitally important part of the process and requires 100% of your concentration. This is also good practice for similar tests that you will be required to take later in the application process. If you are successful, you will receive an invitation to attend an assessment centre, informing you of when and where you should appear for further testing.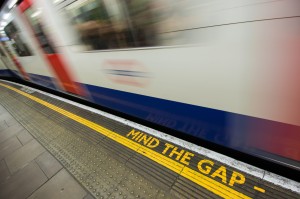 At the assessment centre, you will undergo rigorous testing. This will take the form of both individual, and group examination, in several key areas. This will include: psychometric testing, aptitude testing and personality testing. These are designed to give the company information about your skills, aptitude and attitude, and much more. The information gathered during these tests, as well as whether you pass or fail, will determine whether or not you are offered a place on the training course. You will also be required to take a competency based, face to face interview with assessors, who will further determine whether you are suitable for the role. Sometimes, the assessment centre will be split in two sessions, morning and afternoon. The weaker candidates will be 'cut' after the opening sessions, and the stronger candidates will progress to the later stages. This will depend solely upon the assessment centre which you are attending. When you receive your confirmation email, contact TFL or the centre itself for more details.
Assuming that you pass the assessment centre, you will wait for a few more days until you are notified about where to report for training. This will mark the beginning of a long period of intensive training. You will undergo some rigorous theory work, as well as hands-on training with different types of trains and their associated systems.

TUBE DRIVER TRAINING
Once they have the job, training to become a London Underground Train Driver is currently almost 6 months. Training outside of London can take up to 12 months.
Training covers hands-on driver training with an instructor, driving theory and safety training. You will have to complete a Personal Track Safety Certificate, as well as an NVQ Level 2 in Rail Transport Operations (Driving) before your training is complete.
WORKING CONDITIONS ON THE LONDON UNDERGROUND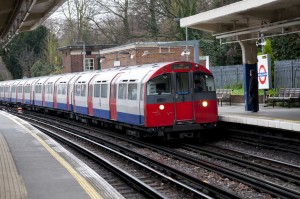 London Underground has very different working conditions from train driving positions with surface railways. Shift work will certainly be part of your working conditions and should be accepted from the outset. In addition, you will find that temperature extremes can be great, particularly during the winter and summer. Wintertime can be very cold, while the heat during the summer can be considerable. You will be required to wear a uniform at all times.
As a final note, you will need to be comfortable with being alone much of the time. While your train might be filled with passengers, your cab will usually be just for you. You might go an entire route without seeing another person, and speaking only over the PA or the radio to the control centre.
Become a London Underground Train Driver
ORDER THE 219-PAGE
'HOW TO BECOME A LONDON UNDERGROUND TRAIN DRIVER'
AND RECEIVE A FREE INTERVIEW SKILLS GUIDE!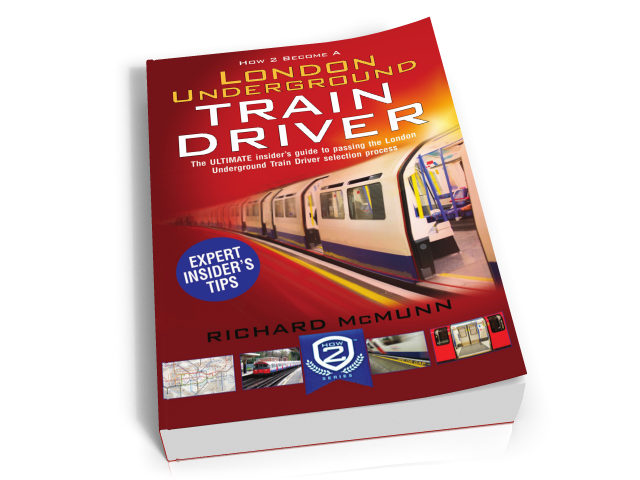 DOWNLOAD NOW FOR ONLY
£9.97